All professionals at BIG FOOT AND ANKLE INSTITUTE maintain the highest levels of accreditation and pursue ongoing education to stay abreast of the latest trends in the medical field. Read on to learn more about our staff's experience and training.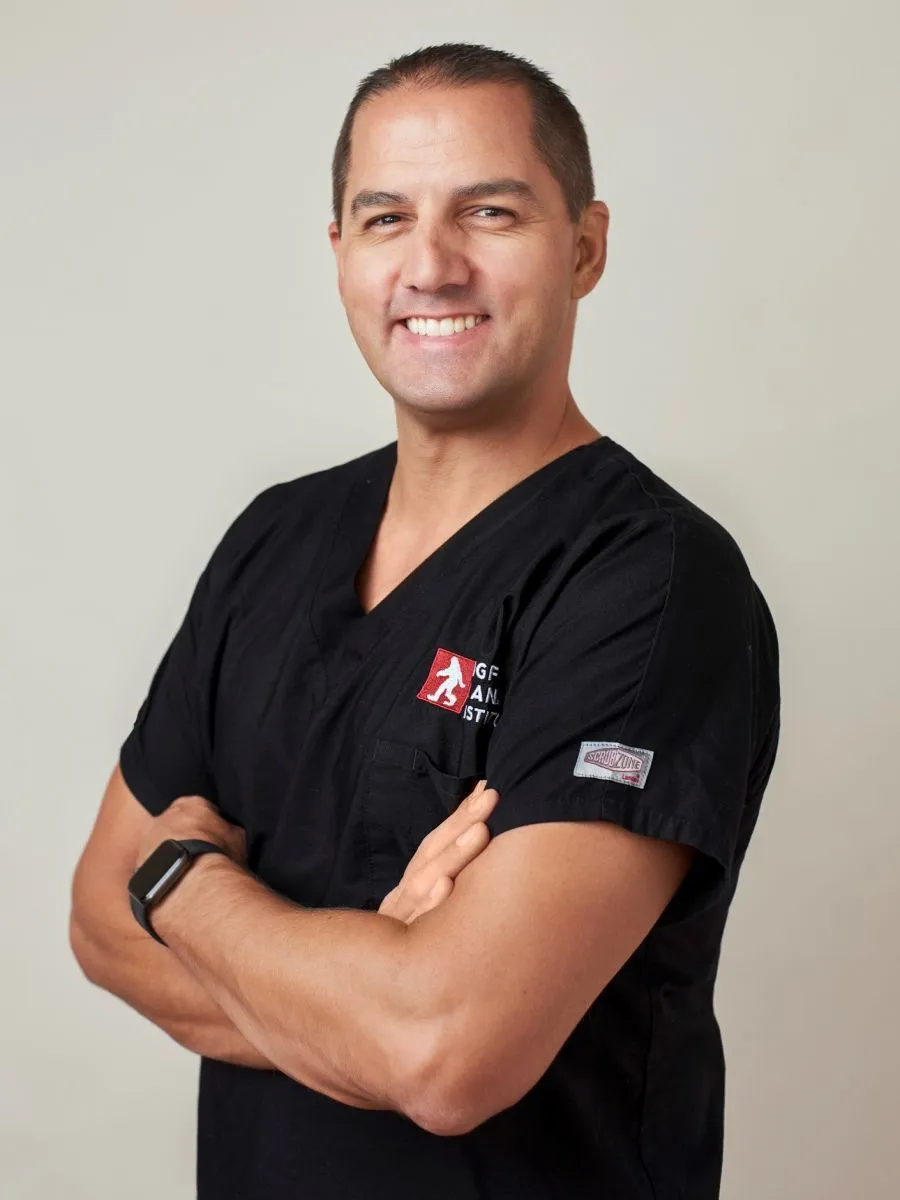 Gregory P Rowe, DPM
Dr. Rowe was raised in S.L.C., UT as the youngest of six children. He led an active life playing multiple sports. He developed a good work ethic by working along side his parents and older siblings. He graduated from the University of Utah in 2006, with a BS in Exercise Physiology.
He attended the New York College of Podiatric Medicine in NYC, NY, and graduated in 2011. He completed a 3-year foot and ankle reconstructive surgical residency in Upstate NY, where he was elected as the Chief resident during his third year.
Dr. Rowe was chosen to do an additional year of rigorous fellowship training in southern NM. The American Foundation of Lower Extremity Surgery and Research is an ACFAS recognized foot and ankle surgery & reconstructive fellowship, and one of the best lower extremity surgical fellowships in the nation. He was trained extensively in reconstructive foot, ankle and leg surgical correction, with emphasis in ankle arthroscopy, sports medicine, diabetic Charcot reconstruction, and traumatic injuries of the lower extremity. He was given the Top Surgeon award from the American Foundation of Lower Extremity Surgery and Research in 2015.
After his fellowship was completed in 2015, he practiced with a podiatry group in Northern NM for a year and a half.
Dr. Rowe has worked hard towards his dream of owning his own practice. He was able to accomplish this dream in 2017 in Gilbert, AZ.
He is very dedicated to his profession and education. He has presented multiple times at national conferences. He has co-authored published research studies and articles on various topics. He continues to strive to better his profession and those around him.
Dr. Rowe loves to stay active with his family. He enjoys swimming, kayaking, road cycling, mountain biking, hiking and running.
He is happily married, with four lovely daughters and a wonderful son. He speaks Portuguese and Spanish.